Well folks, it's that time of year again: Pumpkin Spice EVERYTHING.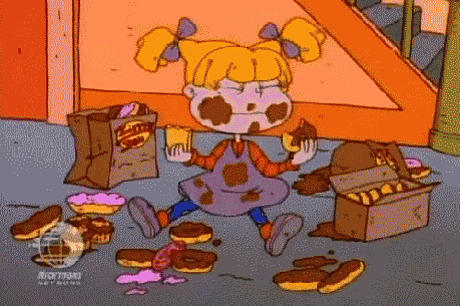 Cut to people in the Southern hemisphere rolling their eyes right out of their heads… I know… we're pretty narcissistic up here. And we're REALLY into pumpkin.
Although… are we? We are really into pumpkin aesthetic (and food waste… seriously, we basically grow pumpkins over here just to massacre them and then leave them to rot on the porch. There's a horror story festering in the back of my mind about the Jack-O-Lanterns taking their revenge).
But the whole pumpkin spice thing is misleading, because a lot of our so-called pumpkin treats have little to no actual pumpkin in them. It's all about the cinnamon, with a swirl of nutmeg, cloves, and ginger. But mostly cinnamon.
It might actually just be cinnamon season.
Either way, these have become the flavours of autumn, and I am here for it. So much so that I recently thought to myself, 'butter should taste like autumn.'
And so it was.
A quick internet scour set me on the right track to attempt my very own Sweet Autumn Butter recipe.
Check it out below!
Ingredients:
3 tsp Pumpkin Spice Seasoning (store bought or my recipe):

5 tsp ground cinnamon
1/2 tsp nutmeg
2 tsp ground ginger
1.5 tsp cloves

1/4 cup honey
3/4 cup butter (room temp)
Steps:
Combine seasoning and honey
Combine the seasoned honey with butter
Mix until colour and texture is smooth and consistent
Store however you store butter
Spread on EVERYTHING
Toast, biscuits, and yes… even heated up and drizzled on popcorn, for your spooky movie nights, safe at home on your couch.
Enjoy!